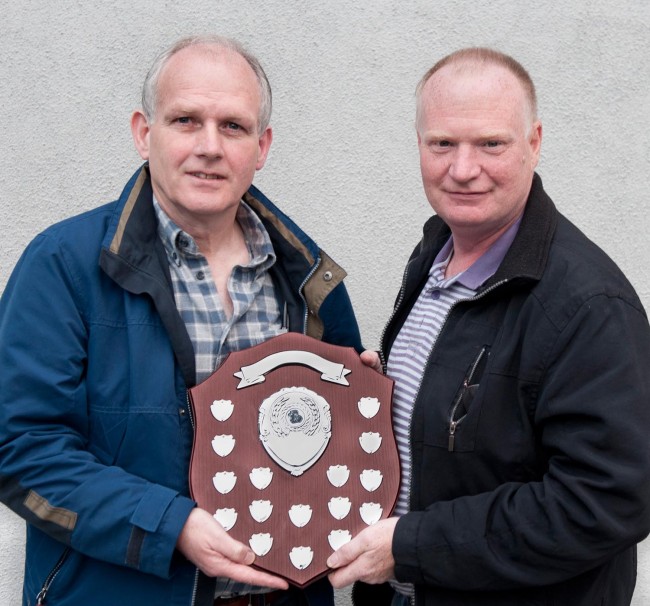 Sinclair Adair (right) receiving the trophy as winner of the Clonmel Camera Club Photographer of The Year 2011-2012 season, from club Chairman Paul Morrissey.
The 2012-13  Club Photographer of The Year season is up and running. Get details of the themes, submission dates and rules here. Good luck!
This entry was posted on Monday, September 24th, 2012 at 5:16 pm
You can follow any responses to this entry through the RSS 2.0 feed.
Posted in: Competition